Description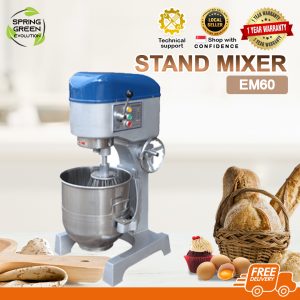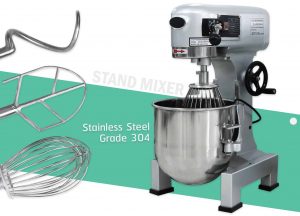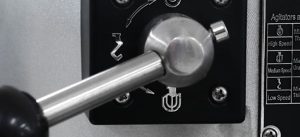 3 grinding levels can be adjusted according to your needs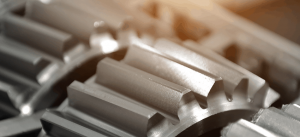 High-quality materials standard and strong copper core motor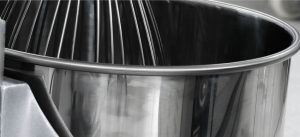 The pot is made of 304 stainless steel. Sturdy, durable, and 100% safe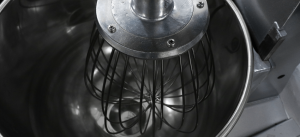 3 speed levels can be adjusted according to your needs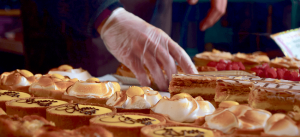 Food mixer specifications
Food mixer

(Egg whisk)

30 liter model

40 liter model

60 liter model

Electricity supply

220V / 380V

220V / 380V

220V / 380V

Wattage

1500w

1500w

2200w

Size machine

57x51x81cm

54x54x103cm

91x73x146

 Weight

73Kg

185Kg

395Kg

Productivity

6Kg

8Kg

18Kg

3-speed adjustment

(Slow / Medium / Fast)

197/317/462

520/187/120

325/187/120
Advantages of food mixers
Pure copper core motor is strong, efficient, and durable over time
The transmission with gear is made of cold stainless steel and is much stronger than the belt model
Mixing pot is made from 304 stainless steel food grade, 100% safe
The heatsink slot design makes it possible to work continuously with high intensity
The base is mounted with a rubber cushion that is anti-vibration, anti-slip, increasing stability and stability for the machine
Comfortably customise 3 speeds for different materials
Can adjust the height of the mixing pot up / down depending on needs
The mixing head can be removed for easy cleaning and reattached to the secure locking pin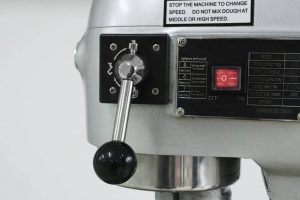 You can adjust the height/low of the pot according to your needs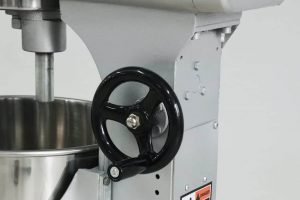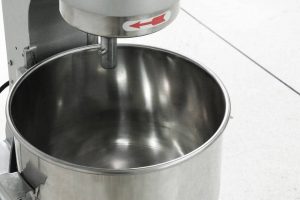 The mixing pot is made from high quality stainless steel, durable and safe for food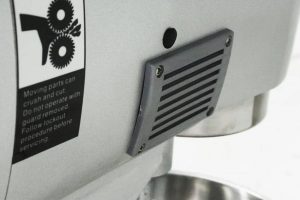 Design of heatsink slots helps the machine to work continuously for a long time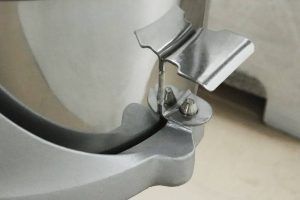 The pot lock is locked firmly, making the pot stable even at full capacity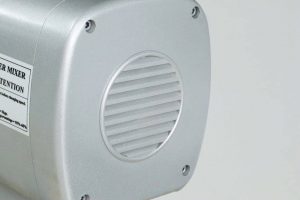 The heat dissipation system helps the motor to be ventilated and durable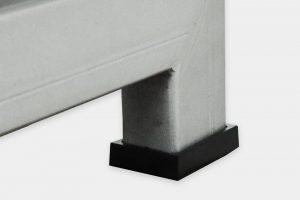 The base is made of rubber-coated steel to ensure firm, anti-slip vibration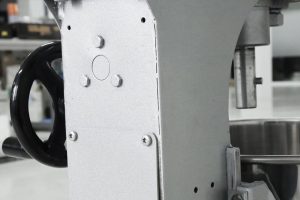 The machine frame is made entirely of steel, with durability up to ten years
Notes when using:
Make sure the power switch is OFF after use

Turn the steering wheel to lower the pot, making it easier to remove the pot

Change the mixing head to suit the type of ingredients to be mixed

Put the ingredients to be mixed into the pot and then put the pot back on the machine

Turn the steering wheel to raise the pot so that the mixing head is in contact with the ingredients

Flush the lever to the desired mixing speed

If you want to adjust the speed while the machine is running, you need to turn the emergency stop button clockwise and wait for the machine to stop completely before adjusting the speed.

Always check that the mixer head or locking pins are in good condition

Press the Start button and wait until the ingredients are mixed as desired

After each use, use an absorbent cloth to clean the device and disconnect the power supply
WARRANTY
(Product Warranty Conditions)
Warranty for a new device from the date of purchase is 1 year. This warranty does not cover any products or parts. That has been damaged or damaged due to
1. There are abnormal conditions in the form of a broken, broken, chipped, bent, collapsed, deformed, cracked, pierced, missing part.
2. The product has been modified, or repaired by someone other than the company service center.
3. There is a condition that should not occur with normal use or incorrect storage, such as water stains, rust marks, moss, burns
4. Products have been used incorrectly or have incorrect storage. Or an accident with the product
5. Damage caused by connecting peripherals
6. Product damage due to external factors such as power failure, overload, lightning etc.
7. Damage caused by natural disasters
8. Damaged products resulting from neglect not to clean after use
*** Note
– If the product is not within the warranty terms, customer can send the machine to our service center to repair at a cost
HOW TO ORDER
 Order by phone at: (+65) 88914519
CONTACT US
Spring Green Evolution Pte Ltd
Showroom: 66 Tannery Lane, Sindo Building, #04-09. S347805
Telephone/WhatsApp: (+65) 88914519. Email: info@sgesg.com
Facebook: www.facebook.com/SGEsg
Website: www.sgesg.com